"They rejoiced because of the calm
and he led them to the haven they desired."
Psalm 106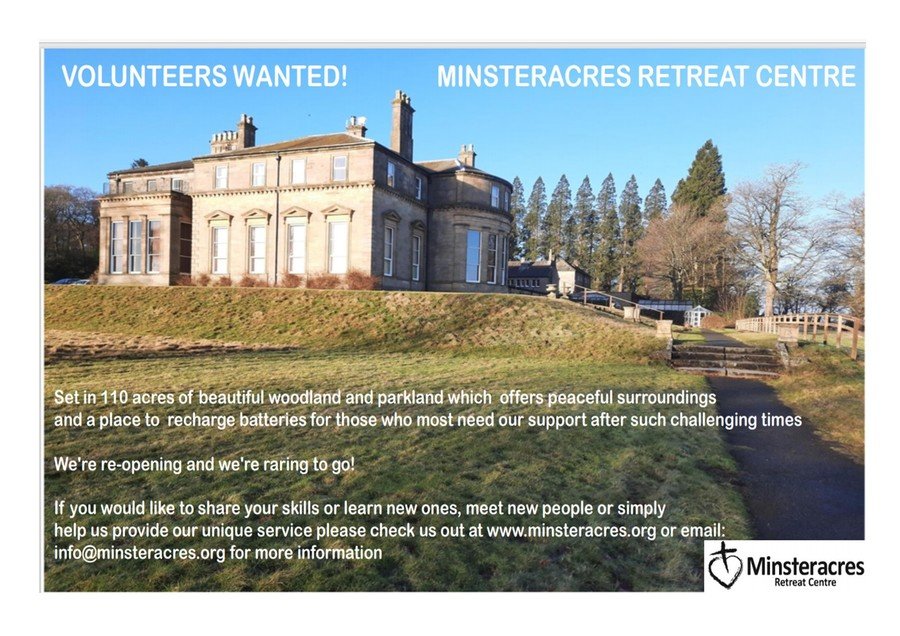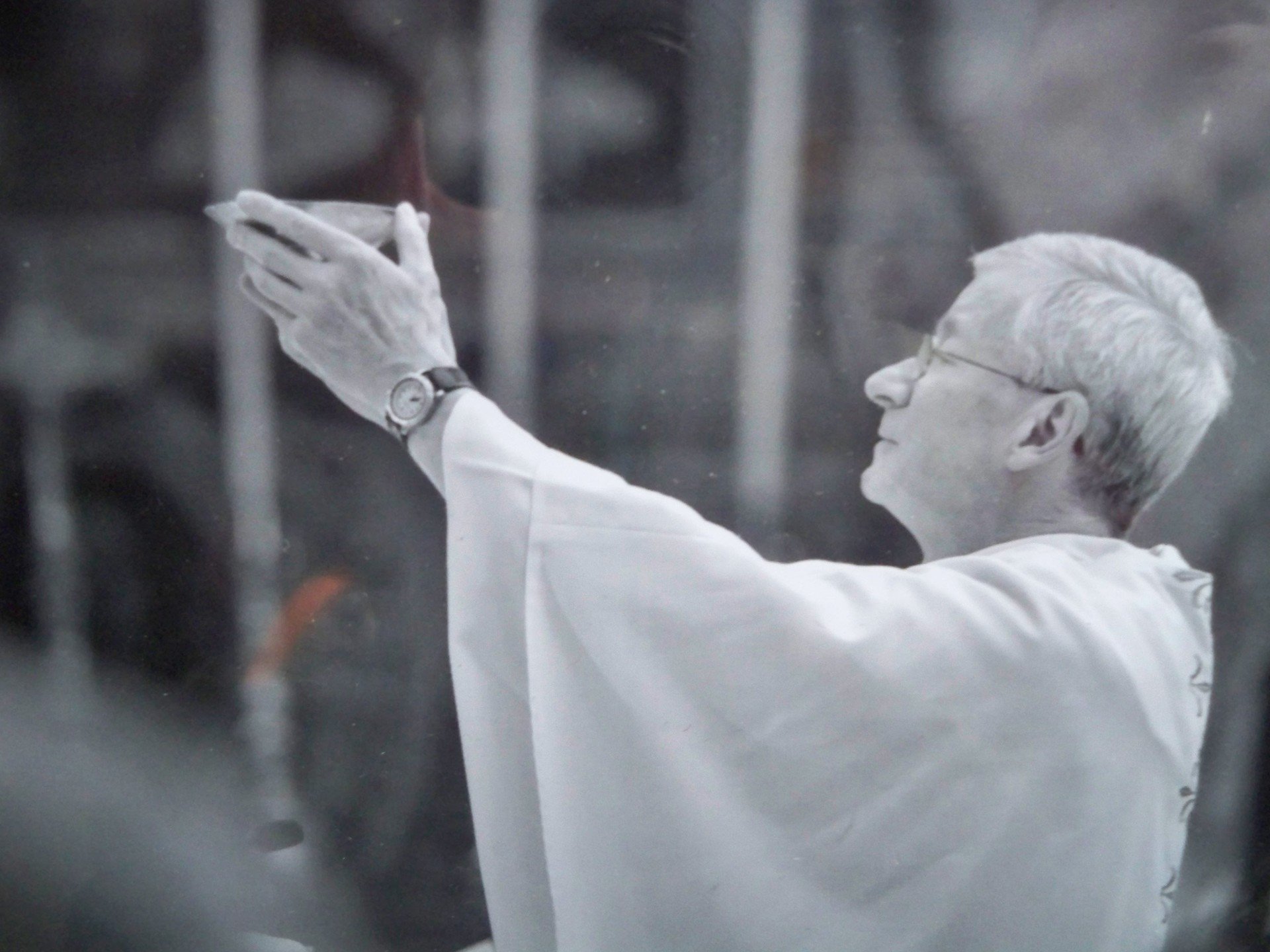 Father James writes...
20th June 2021 - 12th Sunday of the Year
Our Christian faith all takes some believing at times, doesn't it - especially in those turbulent, fearful occasions when we can feel all at sea, unable to cope, battered, bruised or overwhelmed by some sadness, difficulty or other?
Take today's Gospel for instance.
There is no way that Jesus, even as Son of God, could remain asleep in the stern on a [presumably perfectly dry cushion] in a gale where waves were breaking into the boat so that it was almost swamped, if he became a real man - one of us. Having been there, in sudden squalls on the Sea of Galilee and in memorable expeditions on the North Sea in our Ministry to Priest's Sailing Group and got the T shirt, I JUST CAN'T BELIEVE IT.
The point of the story is not to demonstrate what a sound sleeper Jesus was, but to answer the panic stricken question of his disciples: "Do you not care? We are going down." - a question each of us may have asked of God at some time in our life.
In silence for a moment, think of the very worst occasion or event in your life so far. [SILENCE]
In that experience, at the time, did you feel God was with you or even cared? Today's Word of God assures us that he did and, yes, he does.
Not in the way - when we have been in the depths of distress or have wished and prayed that this Divine, Almighty, Infinite powerful God of ours, Creator of all life human and divine, would benignly wave his magic wand from afar in heaven and make it all instantly better again - but, by constantly being by our side in all the turmoil of our difficulty, entering into the storms of real, human life to the point of suffering, crucifixion, yet rising triumphant from the dead.
Far from conjuring a panacea/catch -all cure for our ills, Harry Potteresque style, Jesus entered, and remains, at the very centre of all our lived experience, if we let him.
Notice, then, that it was not from on high or outside that God gives Job hope and his answer to all his afflictions and despair. It came from "the heart of the tempest" he was enduring. [1st Reading: Job 38:1. 8-11]
Notice that it was at Jesus' invitation that the disciples got into the boat to cross to the other side [of all they were to endure, little did they know it!], taking him "just as he was", apparently to be oblivious, uncaring of their life-threatening situation.
Notice too, that they seem to have had to "wake" God up to their danger.."We are going down!".
It was from within the boat, in sharing their panic, their total loss of hope, that Jesus calms the waters. "And the wind dropped, and all was calm again." How sometimes on the North Sea I prayed for that! When it happened, it was like being granted the gift of life again.
St. Paul, in our second reading, who never met Jesus in the flesh as far as we know, gives us a glimpse of what this meant to him in his life being turned around into a new creation that was nothing less than a sensation of re-birth.
It all takes some believing. But, believe you me, when you know how near you have been to shipwreck, the sight of the haven of Wave Basin at Roker, Sunderland hoving into view made me pray "Thank God."
Let us gratefully pray this weekend with our Psalmist:
"They rejoiced because of the calm
and he led them to the haven they desired."
FJ
Join us in prayer
Please also pray for all who are sick or housebound, including:
Chloe Anna Cant, Aaron Armstrong, Monica Coleman, Patrick John Lawrence, Ruth MacCaughey, Kathleen Diamond, Mia Slowie, Terry Reay, Simon Burns, Doreen Hodgson, Martin Bryce, Brian McNally, Valeria Coleman, David Patton, Jim Kelly, Maureen McEwan, Sharon Karim, Bernice McNestry, Margaret Jackson and Joseph Jarvie.
Cycle of Prayer:
In this season of Ordinary Time (Summer), we are asked to pray for these intentions:
A Deeper Understanding between Christians and Jews;
Those Who Suffer Persecution,
Oppression and Denial of Human Rights; Europe;
Human Life;
Seafarers.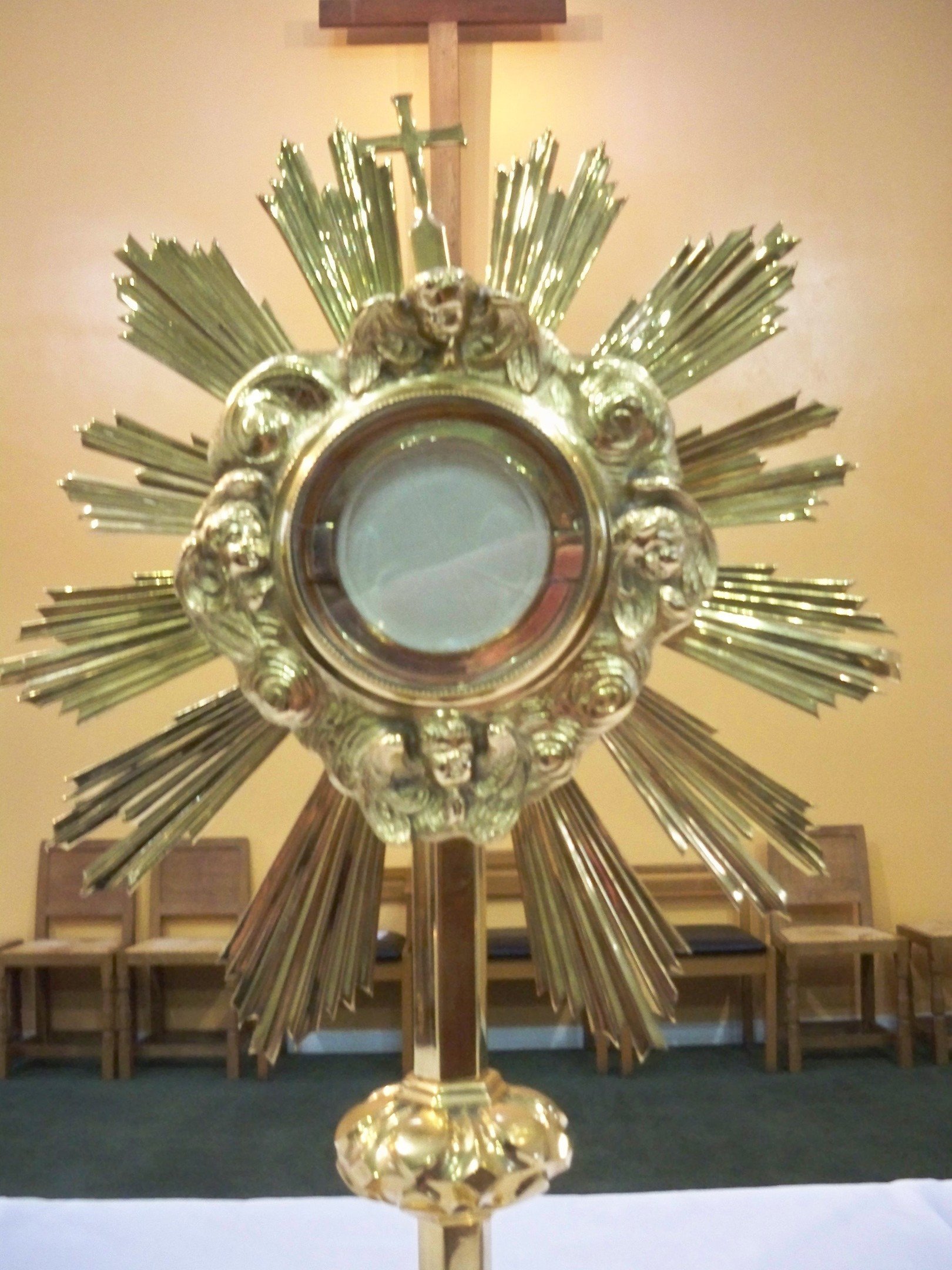 ADORATION OF THE BLESSED SACRAMENT @ HOME
Follow these links to images of the Blessed Sacrament exposed in our three churches for your private prayer: