CELEBRATION OF FIRST HOLY COMMUNION
Children from our parishes finally celebrated their First Holy Communion during September and October.
The celebrations were originally due to take place in late April, but were postponed due to the lockdown. Because of the current restrictions, the children could only be joined by members of their household, but members of their wider family and friends were able to join the celebration Mass via Zoom. The masses were lovely, prayerful occasions and the children thoroughly enjoyed themselves.
The children and families are so grateful to Fr James and the team of catechists for their time, dedication and support throughout the preparation programme. Photos at St Agnes' courtesy of Gavin Forster and OLL, Maire Millican.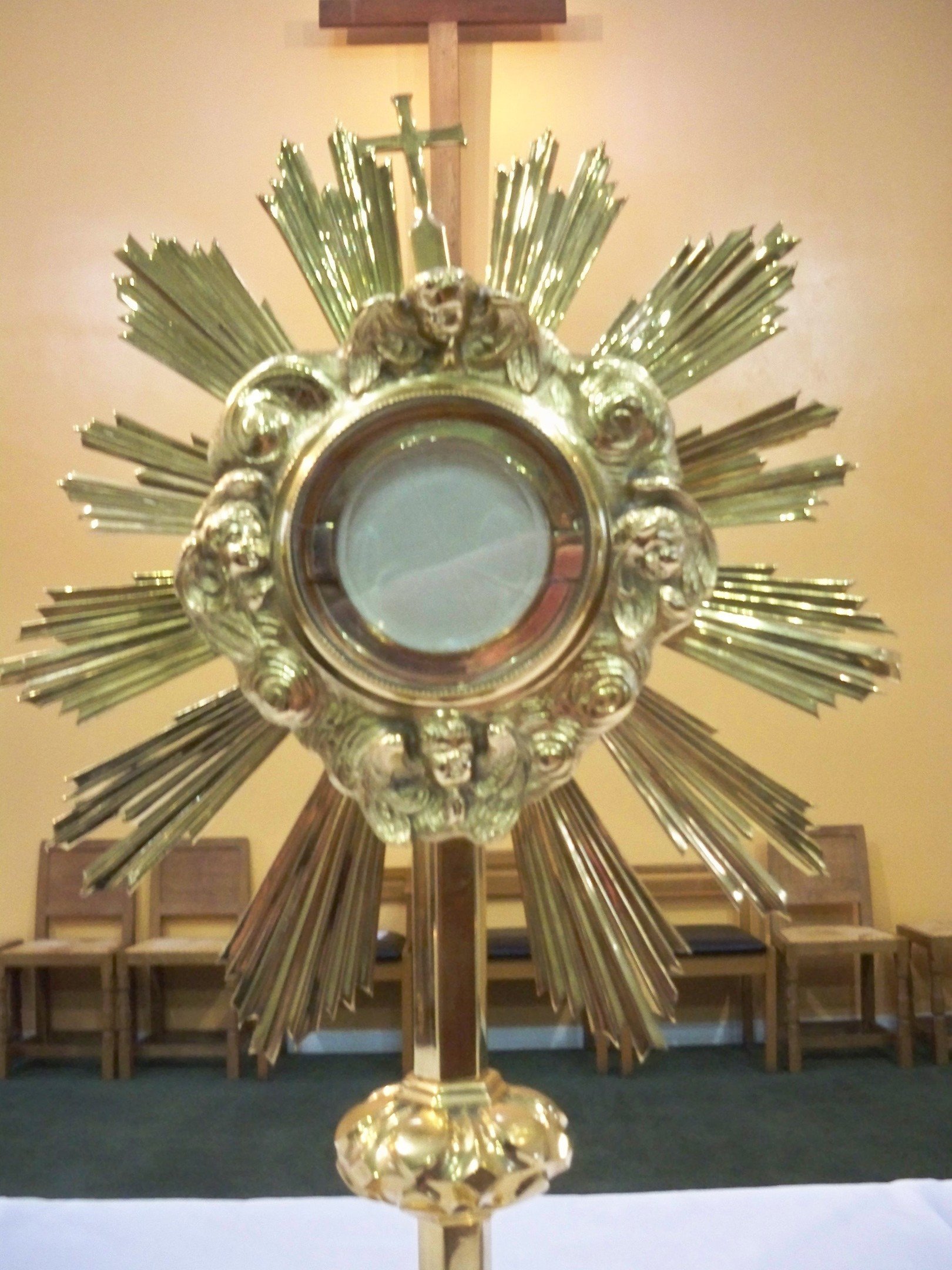 ADORATION OF THE BLESSED SACRAMENT @ HOME
Follow these links to images of the Blessed Sacrament exposed in our three churches for your private prayer:
Fr James writes... 25th October 2020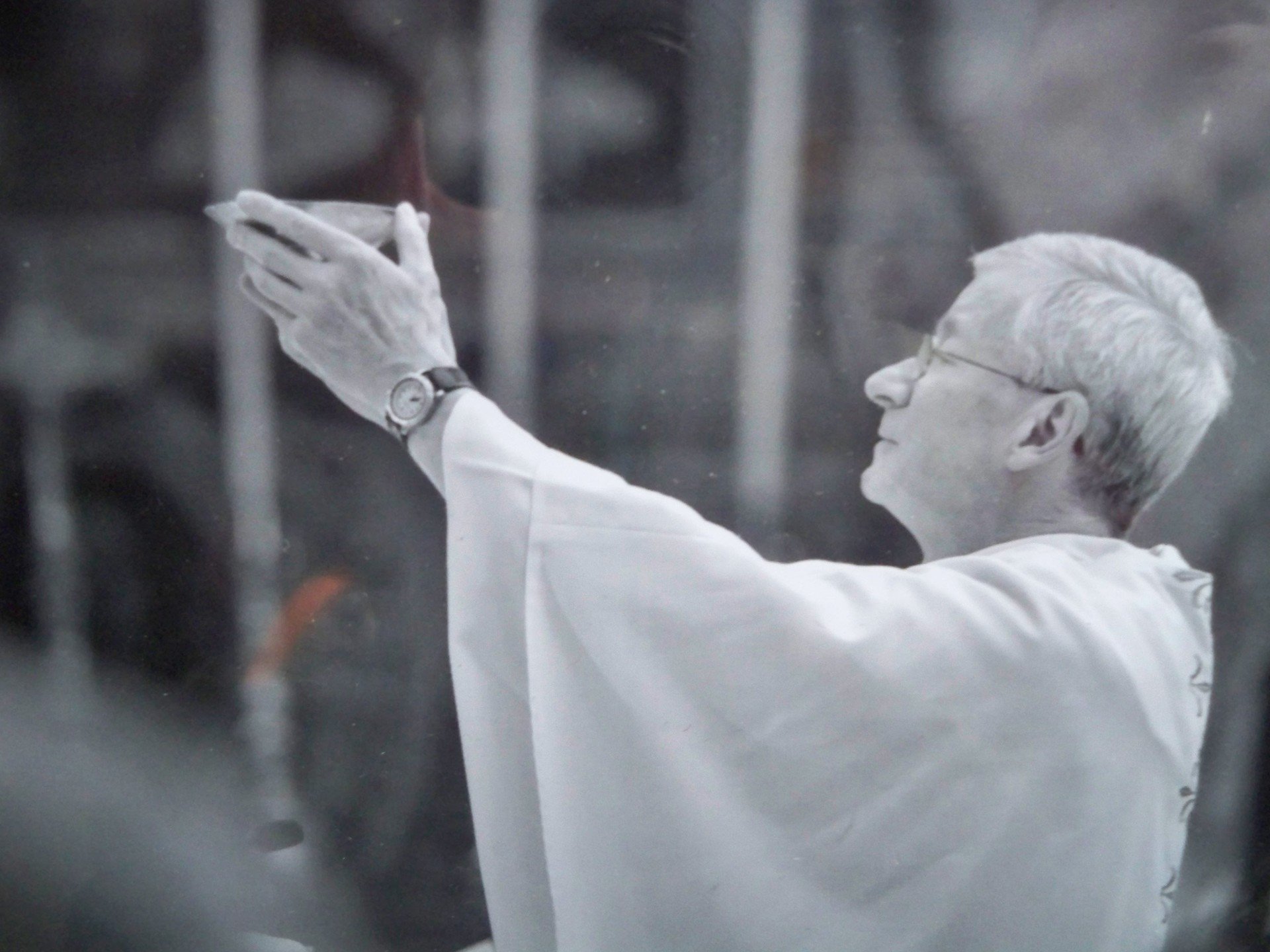 We are so familiar with some of the sayings of Jesus that we can unintentionally fail to hear and take to heart what he said.
We are told that Jesus had just silenced the Sadducees. [Matthew: 22:23-33] Unlike the Pharisees, who believed in the Law above all else, Sadducees did not believe in the Resurrection of the dead. Now, one of the Pharisees [no doubt cock a hoop about Jesus' trouncing of their hated rivals], gloatingly seeks to entrap Jesus on their side by posing a question about the greatest commandment, expecting the answer "Worship of God must come first." Which is exactly what Jesus told them.
What they did not expect was what he said next: the second commandment resembles it: "You must love your neighbour as yourself" and on these two commandments the whole Law depends. Both Commandments are equal in Jesus' mind. We can't love God without loving our neighbour and we can't love our neighbour without the love of God [whether or not a person puts the name of God on it. "There are sheep that are not of this fold that I must lead as well"... "What you did to the least of these you did to me..." etc.. etc]
Taking these words to heart, and those of our first Reading that tell us of God's gentle reminder to his People to take care of the marginalised in life around them because they were once one of them in exile, perhaps we can ask ourselves what are we doing?
For example:
- Can we make sure that our nearest neighbour who lives alone is OK for food/hospital appointment or just a friendly telephone call etc....?
- What basic support can we give to young families that live restricted in high rise flats without gardens....?
- Have we contacted our loved ones and friends to let them know that we are praying for them every day, that "out of sight is not out of mind" , try and be positive and encouraging for the day when we can meet together in a hug or a kiss?
Let's not forget the Forgotten: all in our world who have no one to help them: the starving, the homeless, the migrants, the financially ruined, our broken homes, all who suffer from mental illness and critical medical treatment or operations that have had to be postponed or cancelled, everyone in need of Faith, Trust and Hope.
In these coming days and weeks let us then take to heart whatever may be our circumstances, the response we pray today in our Mass in our Responsorial Psalm: "I Love you, Lord, my strength."
Let us go gently on ourselves and each other.
FJ
Join us in prayer
Please also pray for all who are sick or housebound, including:
Chloe Anna Cant, Aaron Armstrong, Monica Coleman, Patrick John Lawrence, Ruth McCaughey, Kathleen Diamond, Mia Slowie, Terry Reay, Simon Burns, Doreen Hodgson, Martin Bryce, Brian McNally, Valeria Coleman, David Patton, Tom Hindmarsh, Jim Kelly, Maureen McEwan, Sharon Karim and Bernice McNestry. We also for pray for sick diocesan priests: Frs. Richard Harriot, Ian Hoskins and Pat McKenna.
Cycle of Prayer:
During Ordinary Time from September to Advent, we are asked to pray for these intentions:
Students and Teachers; The Spread of the Gospel; Harvest; the Fruits of Human Work, and the Reverent Use of Creation; Justice and Peace in the World; All Victims of War; Young People; Prisoners and their Families.
OVINGHAM PARTNERSHIP SUPPORT SERVICES
In need of help and support? Relationship support? Domestic abuse? Dealing with bereavement? Need to talk?
Dedicated counsellors and listeners are available at the Cathedral Listening Service on 0191 232 6953 and on the Northumberland Listening Service on 07732 980740.
MarriageCare provides a counselling service for couples or individuals experiencing difficulties in their relationship which one or both find challenging and problematic. Website: www.marriagecare.org.uk
Please click HERE for other services available.