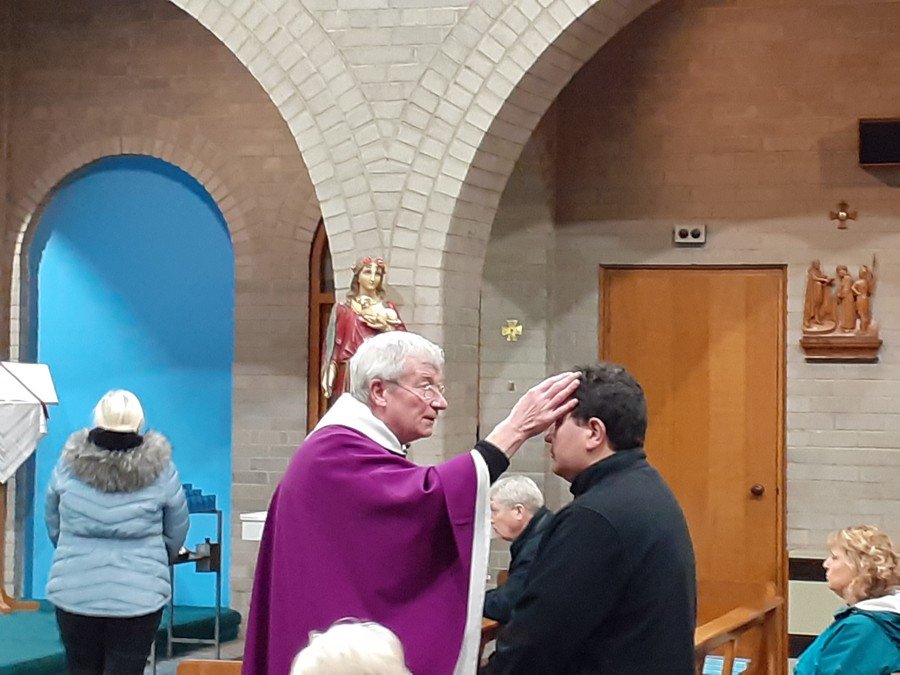 Click HERE for the diocesan Lenten resources page.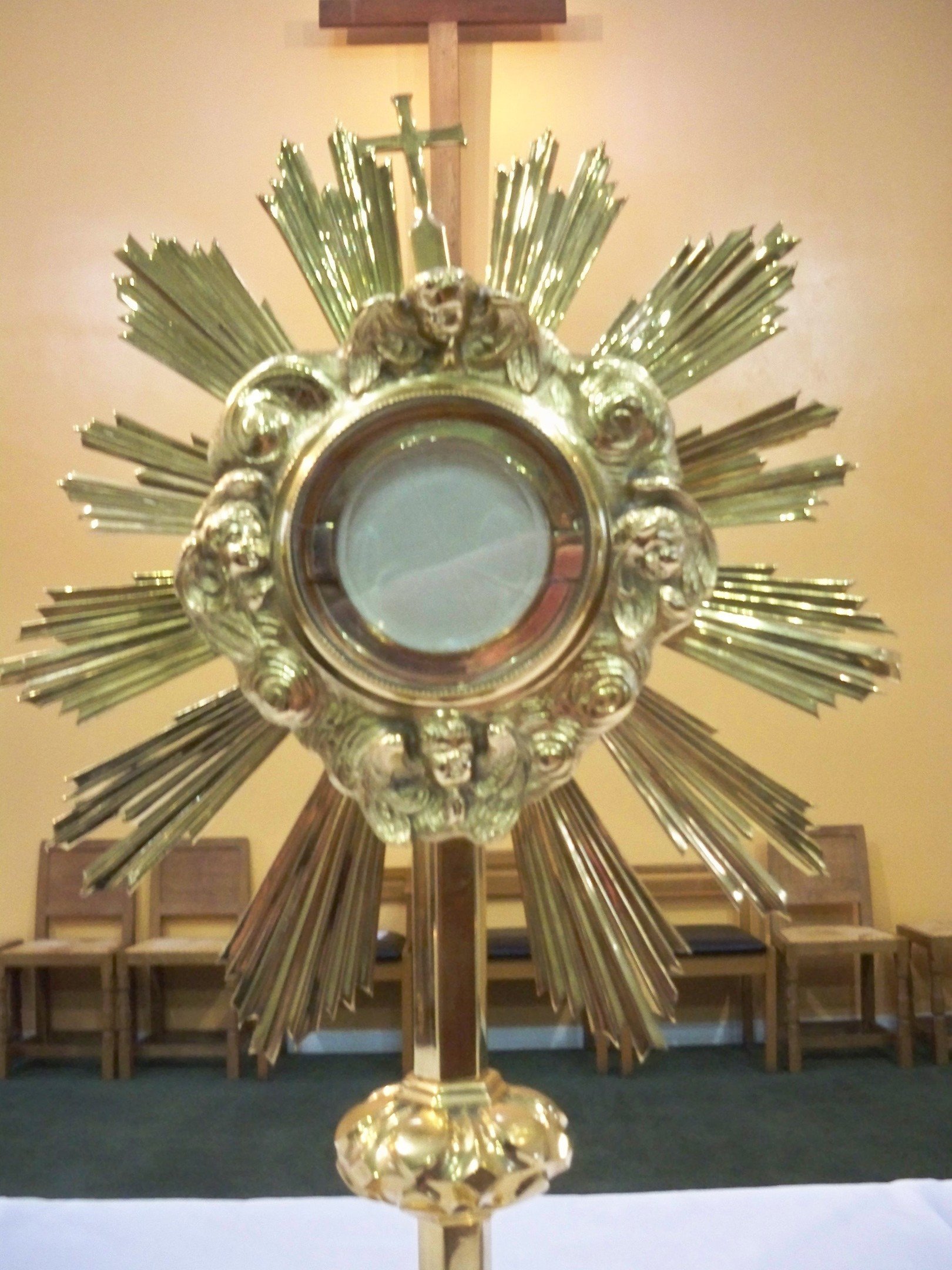 ADORATION OF THE BLESSED SACRAMENT @ HOME
Follow these links to images of the Blessed Sacrament exposed in our three churches for your private prayer:
IMPORTANT NOTE - Email scam
Please note that emails are being sent to Fr James' email contacts (under a separate email address) but using the name 'Father John James'. The sender is requesting a purchase be made on his behalf. These emails are a scam - please do not open them. Fr James would never ask for monies himself or ask anyone else do so on his behalf.
SERVICES AND CHURCH OPENING TIMES
Vigil (Saturday) Mass:
5:30pm at St Barnabas', Rowlands Gill
Due to limited capacity, places must be booked in advanced: please ring Tricia Charlton on 075631 68883, Mondays 3-5pm or Wednesdays 6-8pm.
LIVE STREAMING: This Mass will be live-streamed via St Joseph's and St Anne's Facebook Group. Click the link below to join the group: access won't be immediate as one of the admin team will have to approve the request. You need to have a Facebook account. https://www.facebook.com/groups/274795607301564/
Sunday Mass:
9:15am at St Agnes', Crawcrook

To book a place, please phone Julie on 07891162205 on Tuesday or Friday 2pm – 6pm.

11:00am at Our Lady of Lourdes, Chopwell
To book in advance please phone Deacon Derek 01207 561445 or 07910825113 Wednesday or Thursday 2pm – 6pm.
Weekday Masses:
Celebrated at 10am privately by Fr James.
Church opening for private prayer:
OLL, Chopwell: Sunday 10am – 11am; Tuesday 10am-10:30am

followed by Stations of the Cross.

St Agnes', Crawcrook: Tuesday 11am-12 Noon; Saturday 11am-Noon.
Face coverings are mandatory in church, apart from for those who are exempt from wearing them.
Fr James writes... 1st Sunday of Lent - 21 February 2021.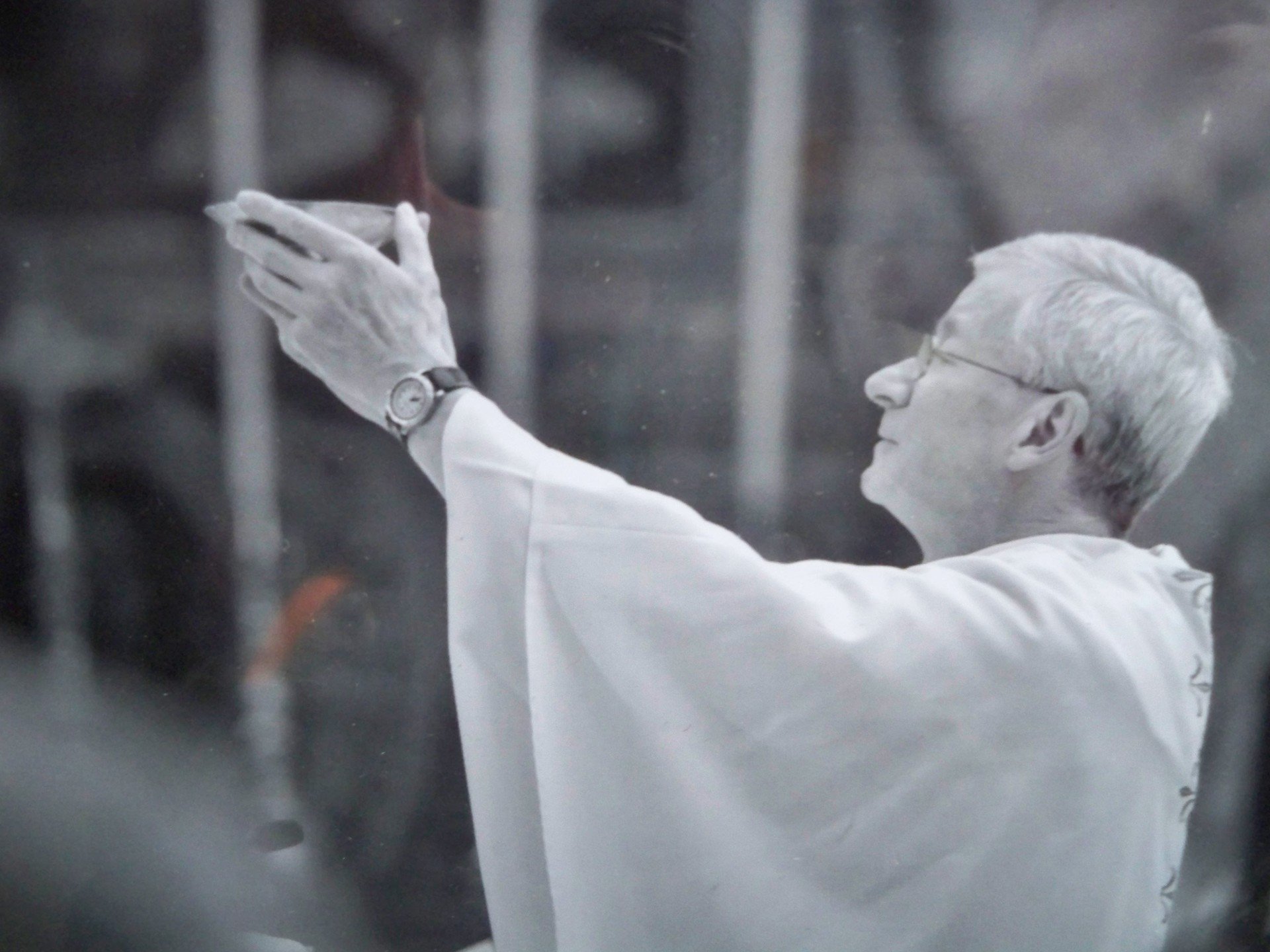 Our opening prayer at Mass today reminds us why we observe these desert-like 40 days of Lent in preparation for our celebration of Easter: in order "to understand the meaning of your Son's death and resurrection, and teach us to reflect it in our lives."
In other words, the purpose of all our Lenten prayer, fasting and abstinence is so that, stripped of superficial preoccupations in death-like relinquishment, we can all the better celebrate renewed life risen from the ashes of death in the eternal joy and hope of Easter, and in almsgiving put it into practise and reflect it in our lives in our ongoing care for others.
In these arid months of the past year of school closures, social isolation, real emotional deprivation of physical touch with loved ones and loneliness of spirit I have noticed a defiant sign of hope posted on school railings, at supermarkets, in many peoples' home windows - the rainbow.
The Rainbow:
connecting, as you look at it after the storm or rains, one end of the earth to the other, earth to heaven in the sky, in an arc of all the joyful, bright colours of life
the biblical sign, after the Deluge, to Noah of God's renewed covenant with us for all time "so the waters shall never again become a flood to destroy all things of flesh " [First Reading: Genesis: 9:8-15]
the emblazoned, bright, colourful sign of hope and joy that has somehow spontaneously [I suspect from children, our ambassadors of renewed life in every generation for "oldies" such as myself] become the emblem of encouragement and support to the NHS and our Key Workers, taking care of us all.
the promise of Almighty God's everlasting Covenant, accomplished, we firmly believe, in the great Christian Sign of the Cross of Christ's crucifixion, ending not in death, but an empty tomb and transfiguration in the glory of his resurrection and Easter joy.
If you have ever been in a desert for any length of time the one thing you know you need in order to survive is water.
St. Peter, in our second reading today [1 Peter:3:18-22] reminds us, as we begin our 40 days of Lent like Jesus in preparation for his saving mission, that it is in the faith and hope of Our Lord's resurrection that we now live and into which we were born in the waters of our baptism.
This year, let the rainbow be a sign of our Easter joy and Almighty God's unfailing promise to us all.
FJ
LINKS TO LIVE STREAMING OF MASS AND SERVICES ONLINE
Partnership Stations of the Cross:
Mass:
Join us in prayer
Please also pray for all who are sick or housebound, including:
Chloe Anna Cant, Aaron Armstrong, Monica Coleman, Patrick John Lawrence, Ruth MacCaughey, Kathleen Diamond, Mia Slowie, Terry Reay, Simon Burns, Doreen Hodgson, Martin Bryce, Brian McNally, Valeria Coleman, David Patton, Jim Kelly, Maureen McEwan, Sharon Karim, Bernice McNestry and Ethel Taylor

Our sick diocesan priests, including: Frs. Richard Harriot, Ian Hoskins and Pat McKenna.

All of those suffering from the effects of Covid-19.
Please pray for the following who have died recently, especially:
John Early, of High Spen, who died suddenly. Please pray for his wife Maureen and son Christopher and all their family. The funeral details will follow when arranged. May he rest in the Lord in whom he so faithfully trusted and loved.
Eternal rest, grant unto them, O Lord, and let perpetual light shine upon them. May they rest in peace, Amen.
Cycle of Prayer:
In this season of Lent, we are asked to pray for these intentions:
Candidates for the Sacraments especially on the Sundays of Lent;
The Needy and Hungry of the World especially on Lent Fast Day (Friday after 1st Sunday of Lent);
Women's World Day of Prayer (1st Friday in March);
Survivors of Sexual Abuse especially on Friday of 5th Week of Lent;
Penitents and Wanderers.