FR. JAMES EMAIL SCAM: Important information

Last Friday I received a phone call from a St. Agnes Parishioner alerting me to an email supposedly sent by me which he had received at 7.35 am that day. I then received 3 further phone calls from parishioners. The Subject of that email was: Re: Peace be with you. The Email address was parishpastor7653@gmail.com
This email requested purchase of a Google Playcard for a Seminarian who was supposedly suffering from cancer.

THIS IS A COMPLETE SCAM AND FRAUD.

If you have, or do receive such an email, then please DO NOT OPEN AND DELETE PERMANENTLY IMMMEDIATEDLY.

My apologies for any inconvenience or anxiety caused by matters beyond my control. If any parishioner has generously, but mistakenly responded to that email or made the requested contribution, please contact me personally so that I can do my best to rectify your particular situation. Thank You. Fr. J.
Parish Newsletter now available by Email
During these unprecedented times, we understand the increased dependency for electronic/digital communications. If you would like to receive our weekly 'With One Voice' parish bulletin to your email, please email 'Subscribe to With One Voice' to ovingham.pdg.crawcrook@gmail.com(including your name and parish) from the email you wish to have it sent. (Due to GDPR we are unable to send to any other email address).
Fr James writes: (31st May - Pentecost Sunday)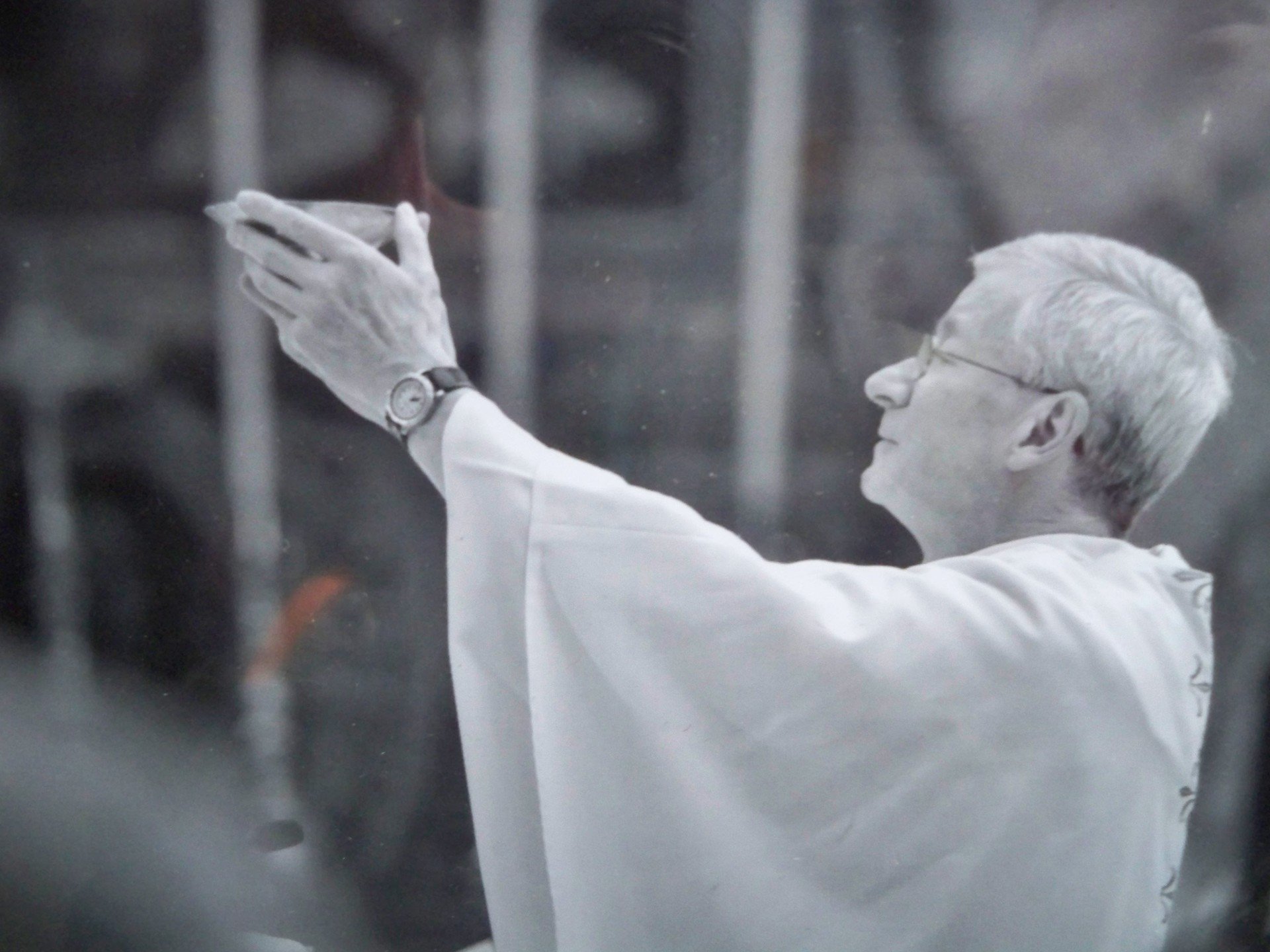 At the time - as the Bearer of Good News, the Evangelist St. John, recounts in today's Gospel - the disciples must have wondered what on earth Jesus was talking about and not have had a clue what he meant.

In prayer to his Father, Jesus spoke of his suffering, crucifixion and imminent death as his Glorification.
The disciples had just witnessed his glorification at his ascension into heaven [as we celebrated last Thursday]. Here they were together in prayer with Our Lady once again in the Upper Room, as they awaited his promised holy "Spirit of God" - the indestructible power of God's Divine, Eternal Life.

Yet: as our first Reading from the Acts of the Apostles today tells us: from the safety of that locked up room in which "they were staying", for some reason or other they felt it necessary to break out and go back to the Mount of Olives and revisit the place of Our Lord's agony in the garden.

I wonder why.

I don't think it was to get some fresh air, have a change of scenery or because they had cabin fever in that room.
After Jesus' death and burial, they had locked themselves in that place out of sheer fear and hopelessness. Then, into that confined space and to two followers out for a walk to Emmaus, came the Risen Lord.

Their hearts burned with love within them. He was ALIVE. He was back to stay with them forever. Only, apparently he wasn't! He'd gone away again.
Despite witnessing his ascension into heaven, his glorification, their joy and utter conviction that Jesus was not dead and buried, now they felt bereaved again, lost from their sight for all eternity.

So from that locked room they went back to the garden where it had all begun, the Mount of Olives [Eden?]

I ask myself why?
Perhaps because, in their bewilderment and second bereavement, they needed to go back to what they knew was real - their beloved Jesus from Nazareth in agony in the garden, before his suffering and death, to remind themselves of all that had actually happened. Then, having got in touch again in this brutally physical way and memory of that awful night, perhaps they could reassure themselves that the Jesus they felt they had since met as their Risen and Ascended friend was indeed the very same person, Man and God, not a figment of their imagination.

Together with Mary, the mother of Jesus, having checked out the Jesus they knew and the risen man in whom they believed, they went back to that upper room where they were staying to wait for his promised outpouring of his holy "Spirit of God" at Pentecost.

In the anxieties and bewilderment of this time, may we all be reassured and strengthened with their faith and hope as we await our own Pentecost: empowered as we are by the very Spirit of God at the core of our being.

"Eternal life is this:
to know you,
the only true God,
and Jesus Christ whom you have sent." John:17.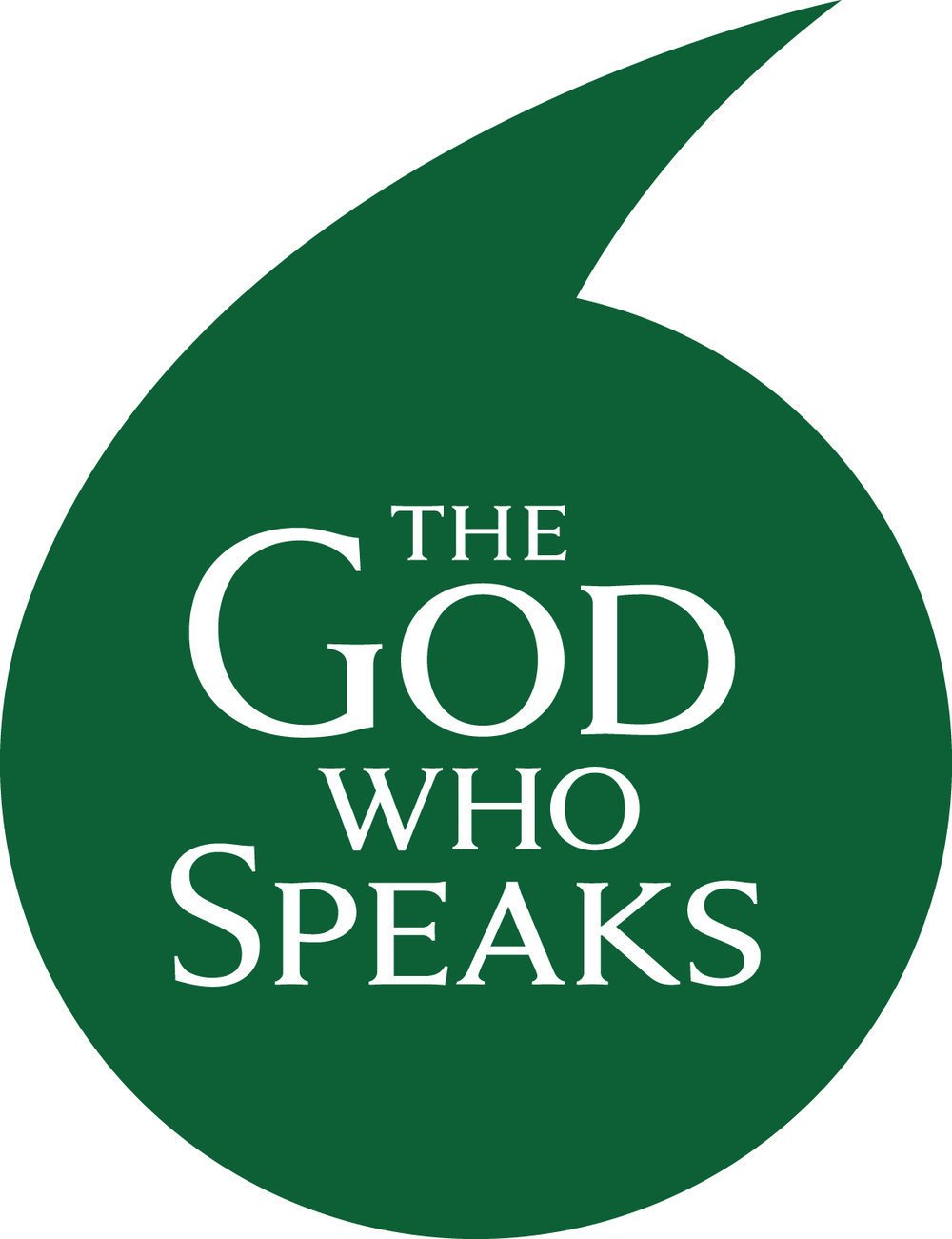 THE GOD WHO SPEAKS
A Year of the Word
The Bishops of England and Wales have called for a Year of the Word under the title, 'The God Who Speaks'. God has spoken to human beings since the dawn of creation, but very few have listened as intently as they might! This Year will offer a wealth of ideas, resources and experiences for us to deepen (or create) our relationship with the God who speaks to us through the Bible.
Look out for booklets will be appearing in parishes soon and there will be more events, ideas and resources to come!
Click HERE to learn more about The God Who Speaks.
Join us in prayer
Please also pray for all who are sick or housebound, including:
Chloe Anna Cant, Aaron Armstrong, Monica Coleman, Patrick John Lawrence, Ruth MacCaughey, Kathleen Diamond, Mia Slowie, Terry Reay, Simon Burns, Doreen Hodgson, Martin Bryce, Brian McNally, Valeria Coleman, David Patton, Tom Hindmarsh, Jim Kelly, Maureen McEwan, Sharon Karim & Isabella Sinclair Shaw. We also for pray for sick diocesan priests: Frs. Tony Duffy, Richard Harriot, David Tanner, Ian Hoskins and Pat McKenna.
Please pray especially for the repose of the soul of George Gill, husband of recently deceased Winnie Gill [Chopwell] who died last week and for their daughter Michelle and family. George's funeral has yet to be arranged, and Winnie's - due to have taken place last Friday - has been deferred to a later date. May they both rest in peace.
Cycle of Prayer:
New Members of the Church; Vocations; Human Work; The Right Use of the Media especially on World Communications Day (7th Sunday of Easter and The Church especially on Pentecost Sunday.
STAYING IN TOUCH WITH YOUR PARISH COMMUNITY
We invite you to join our Facebook group: Search for 'Ovingham Partnership Catholic Community Group' and send us a request to join. Upon joining, we ask that you respect the rules of the group.
We are a Christian faith group who are trying to support one another through difficult circumstances, remaining true to our Catholic faith. As with any social media, please consider safeguarding and privacy for yourself and others.
Be sensitive to others and express any views with kindness and compassion. Do not post or share inappropriate content or political views, and take care not to divulge any personal or sensitive information.
We welcome members to post prayers, acts of kindness, messages of hope and encouragement and any other content you may expect a Christian group to share.
We offer our prayers for you and your loved ones and hope you may find some comfort, help and support from this resource in the coming weeks.