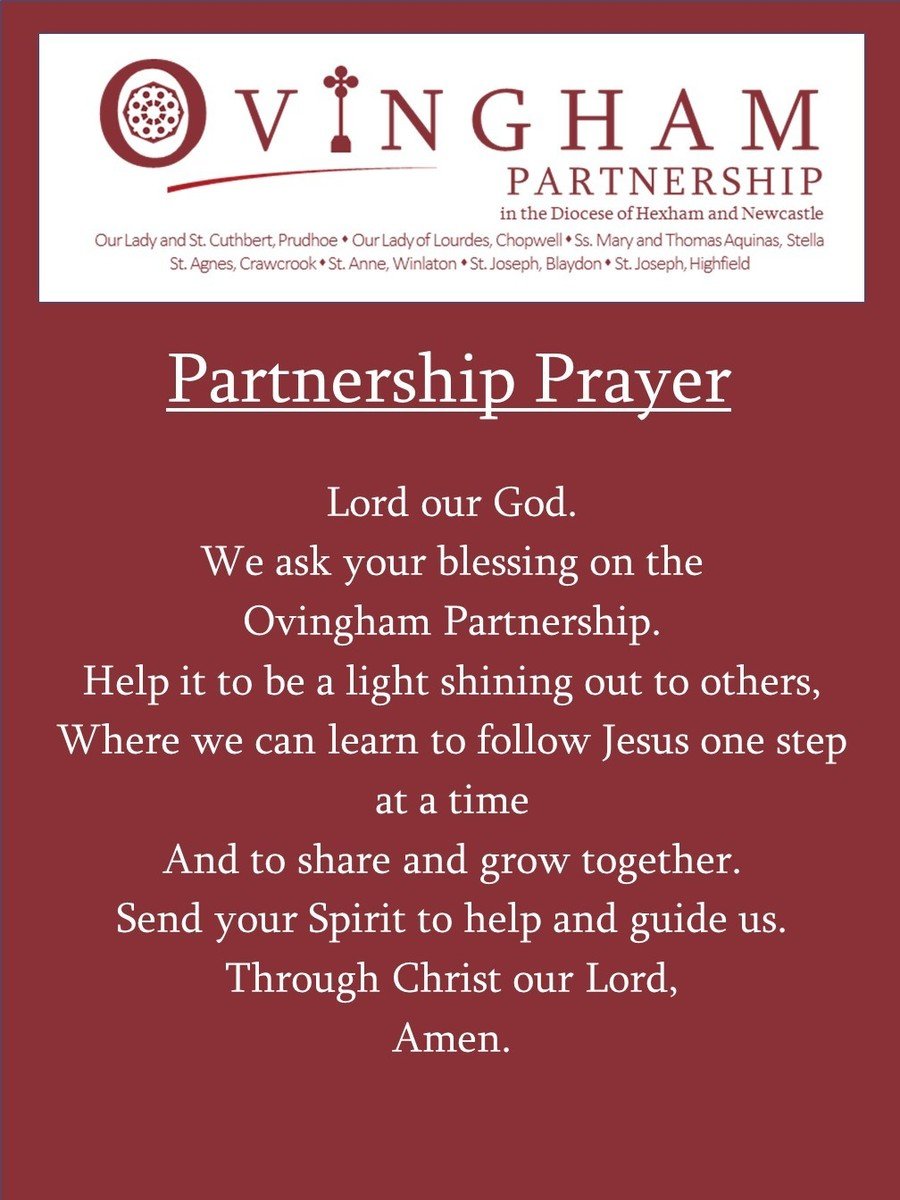 CLERGY
Fr Adrian Tuckwell (Partnership Dean - Winlaton) 0191 414 2654
Fr John James (Crawcook) 0191 413 2766
Fr Jonathan Rose (Stella) 0191 413 2749
Fr Michael Whalen (Prudhoe) 01661 832298
Deacon Derek Gallagher 01207 561445
Subscribe to receive Partnership Newsletters
Partnership Newsletters are going digital. To receive a digital copy of Partnership Newsletters, please click subscribe and enter your details and marketing preferences into the form. You may change your preferences or unsubscribe at any time.
PARTNERSHIP STRATEGY PROPOSAL - March 2019
Across the diocese Partnerships are looking at plans to help our communities to grow given the circumstances that they are facing.
The Ovingham Partnership priests and Partnership Development Group have considered how our parishes could be served in the coming years with fewer priests and deacons. This discussion has been going on since June 2018 and has also involved presenting our ideas to the Episcopal Council. We feel it is now time to share the proposed plan with everyone in the partnership.
We present it to you as a plan which we feel will work only with the support of you the parishioners. It may be that parts of the plan do not come into operation for some time, if ever, but we feel that by having such a plan we are taking a step towards being ready for the future. It is presented in three stages of which only stage one has a commencement date.
Father Adrian Tuckwell , Partnership Dean
Click HERE to download the Partnership Proposal document
HEADLINES FROM LAST PPDG MEETING (12th July 2018)
The PDG meet again on Thursday 12th July. Here are the highlights from the meeting which discussed the outcomes of the three open committee meetings;
Communications—agree to communicate as much information as possible in as many ways as possible.
Strategy—a good open and thoughtful meeting produced many ideas to explore. These will be taken to a meeting which will come up at proposals for future organisation of grouped parishes.
Youth—four young people met with some members of the PDG and other parishioners. They have agreed to form a Youth Action Group which will lead events for younger members of the communities and add to the PDG discussions.