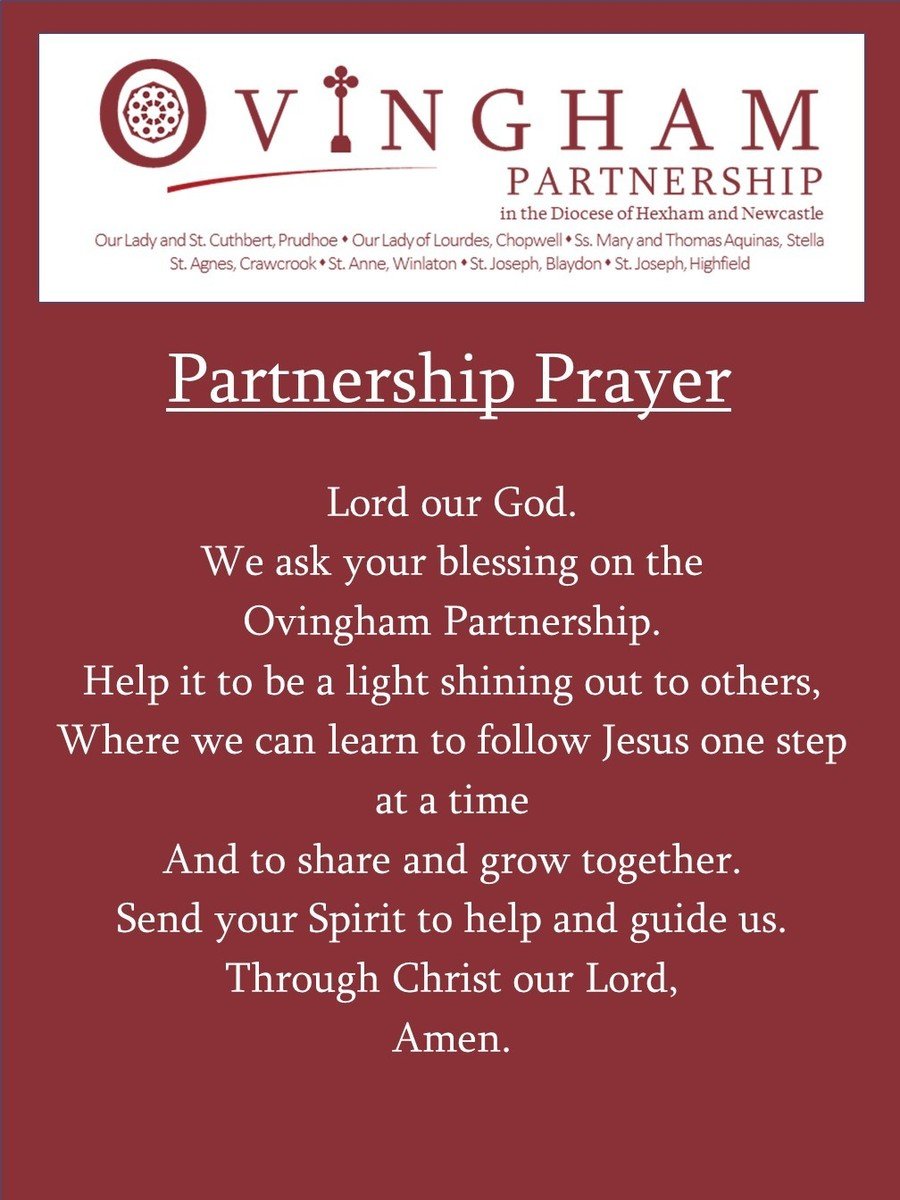 CLERGY
Fr Adrian Tuckwell (Partnership Dean - Winlaton) 0191 414 2654
Fr John James (Crawcook) 0191 413 2766
Fr Jonathan Rose (Stella) 0191 413 2749
Fr Michael Whalen (Prudhoe) 01661 832298
Deacon Derek Gallagher 01207 561445
Subscribe to receive Partnership Newsletters
Partnership Newsletters are going digital. To receive a digital copy of Partnership Newsletters, please click subscribe and enter your details and marketing preferences into the form. You may change your preferences or unsubscribe at any time.
PARTNERSHIP STRATEGY PROPOSAL - March 2019
Update, May 2019
The PDG set up a sub-group to fully consider the responses we received. One meeting of this group has already taken place and a second will follow on 21st May. The PDG will meet on 13th June to consider the report from the sub-group and hopes to make a statement soon after that.
Father Adrian Tuckwell , Partnership Dean
Click HERE to download the Partnership Proposal document