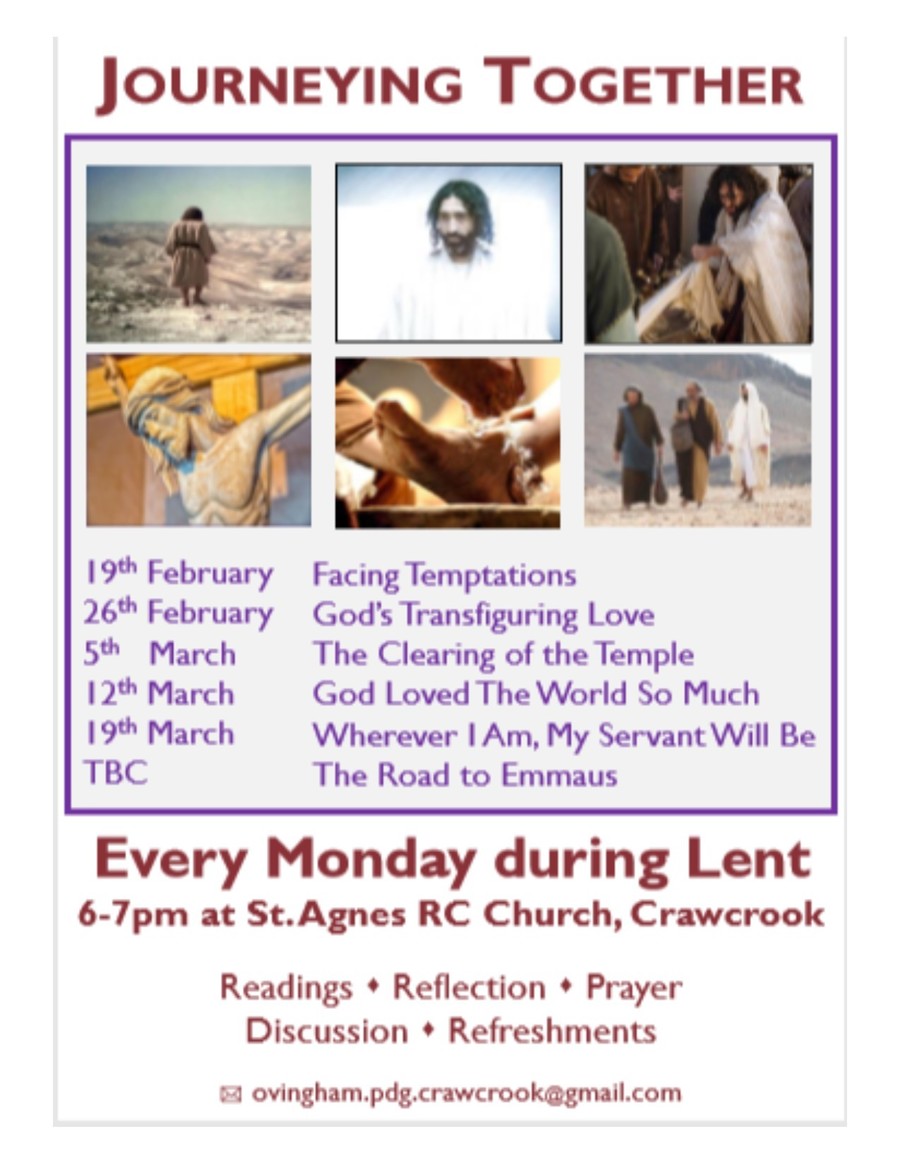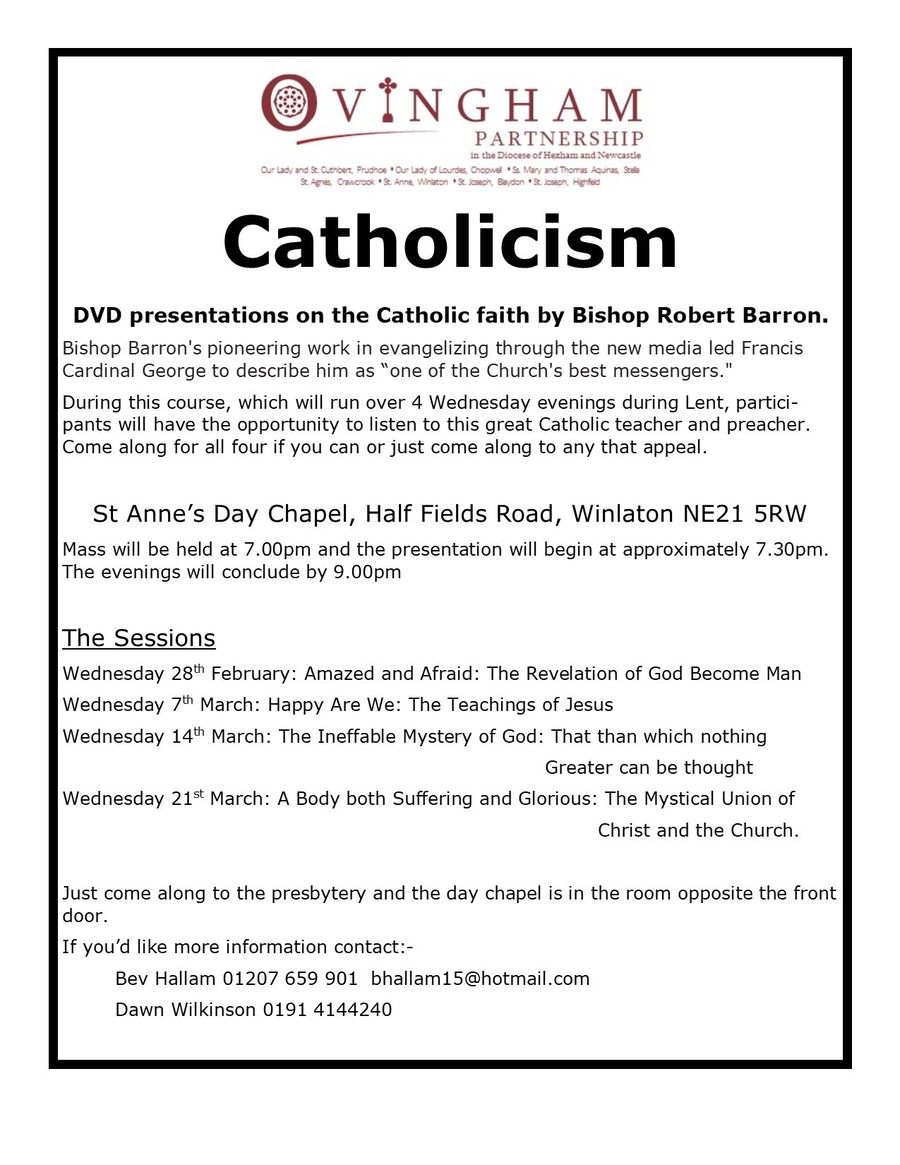 Latest calendar Events
2nd Sunday of Lent

25

Feb

2018

There will be an appeal by the Xaverian Mission Society will be given by Fr. Archie Casey at all Masses.
No Greater Love

25

Feb

2018

3:00 pm - 4:30 pm @ St Joseph's, Blaydon

A meditation on the Passion of Our Lord Jesus Christ using songs and pictures led by local musician David Ritson. CDs of the music will be on sale afterwards to raise funds for the "St Joseph the Worker Foundation" in Medjugorje. There will be a chance to socialise afterwards as refreshments will be available.
Woman's World Day of Prayer

02

Mar

2018

Services at Crawcrook Centenary Methodist Church at 1.30pm and Chopwell Our Lady of Lourdes at 6.30pm. All welcome.
3rd Sunday of Lent

04

Mar

2018

All weekend Masses as usual
Join us in prayer
Please remember the following in your prayers:
Chloe Anna Cant, Aaron Armstrong, Brian McNally, Ruth MacCaughey, Mia Slowie, Audrey Rafferty, , Patrick John Lawrence, Helena Elliott, Irene Gilhooly, Maureen Baines, George Gill, Monica Coleman, Terry Reay, Tony Tynan, Simon Burns, Julia Knight, Doreen Hodgson, Michael Delamere, Jane Parkin, Tony Pfiffin, Wilf Crawley and George Dixon and Fathers Tony Duffy, Richard Harriot, David Tanner, Ian Hoskins and Pat McKenna.
Throughout Lent, we are asked to pray for the following intentions:
Candidates for the Sacraments, especially on the Sundays of Lent
The Needy and Hungry of the World, especially on Lent Fast Day (Friday after 1st Sunday of Lent)
Women's World Day of Prayer(1st Friday in March)