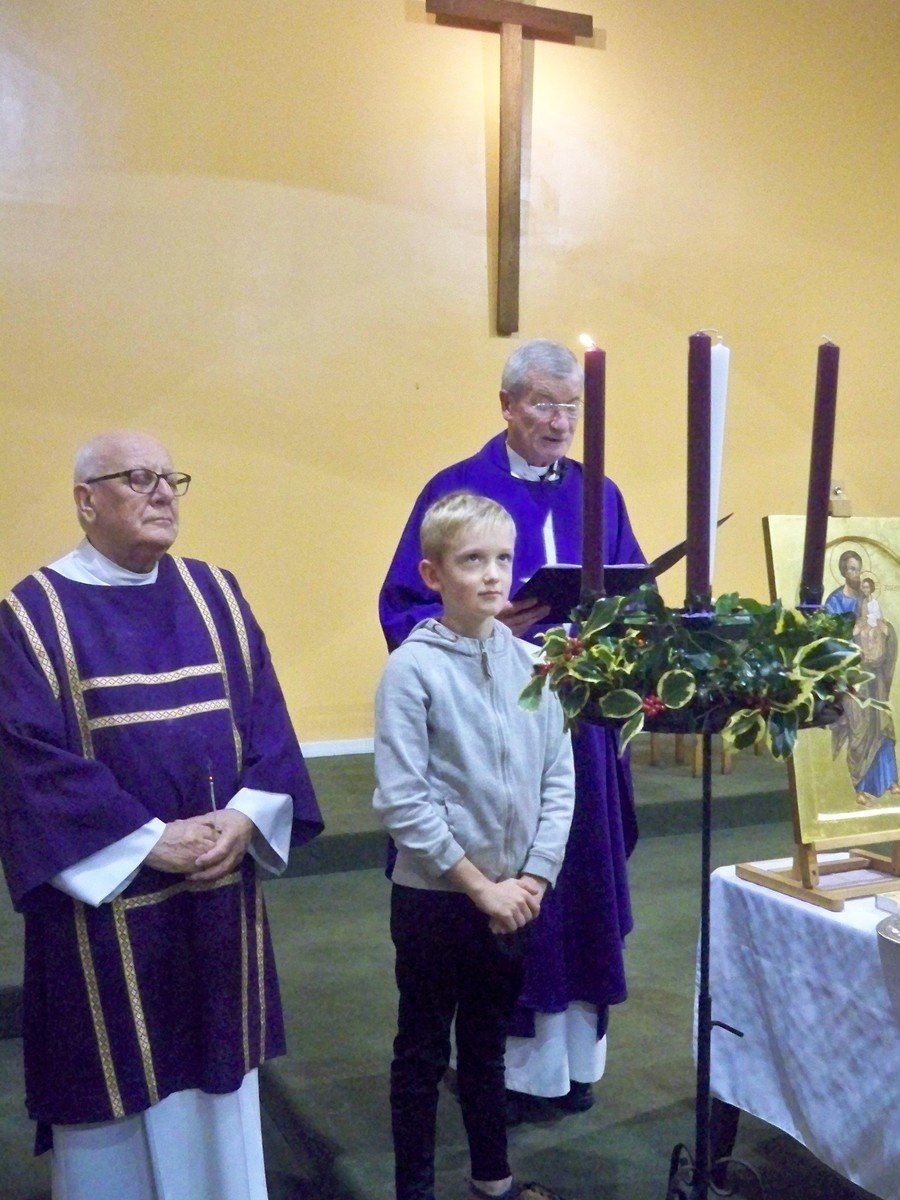 Advent
...the perfect time to clear and prepare the Way.
Advent is a winter training camp for those who desire peace. By reflection and prayer, by reading and meditation, we can make our hearts a place where a blessing of peace would desire to abide and where the birth of the Prince of Peace might take place.
Edward Hays The Pilgrim's Almanac
Latest calendar Events
3rd Sunday of Advent

16

Dec

2018

All weekend Masses as usual
Parish Family Carol Service

16

Dec

2018

3:30 pm - 4:30 pm @ St Agnes' Church

A family Carol Service with children from St Agnes' School.
Chocolate themed Advent Service

16

Dec

2018

4:00 pm - 5:00 pm @ St Barnabas', Rowlands Gill

A joint service with the Anglican Community.
4th Sunday of Advent

23

Dec

2018

All weekend Masses usual
Christmas Eve

24

Dec

2018

Masses at Chopwell, 7:30pm; Rowlands Gill, 9:30pm
CHRISTMAS MASS TIMES: Christmas Eve Masses: Our Lady of Lourdes, Chopwell @ 7:00pm (Carols 6:30pm); St Barnabas', R Gill @ 9:30pm (Carols 9:15pm) Christmas Day Mass: St Agnes', Crawcrook @ 9:30am.
Join us in prayer
Please remember the following in your prayers:
Chloe Anna Cant, Aaron Armstrong, Brian McNally, Ruth MacCaughey, Mia Slowie, Audrey Rafferty, Patrick John Lawrence, Helena Elliott, Irene Gilhooly, Maureen Baines, George Gill, Monica Coleman, Terry Reay, Simon Burns, Julia Knight, Doreen Hodgson, Michael Delamere, Jane Parkin, Tony Pfiffin, Wilf Crawley, George Dixon, Martin Bryce, David Patton, Kathleen Diamond and Fathers Tony Duffy, Richard Harriot, David Tanner, Ian Hoskins and Pat McKenna.
During Advent & Christmastide we are asked to pray for these intentions:
Openness to the Word of God;
Migrants and Refugees;
Expectant Mothers.